May 29, 2020 • 48M
Episode 213 Book Launching Fun with #GoodreadsAmazonBookBub
Entertaining, actionable advice on craft, productivity and creativity for writers and journalists in all genres, with hosts Jessica Lahey, KJ Dell'Antonia and Sarina Bowen.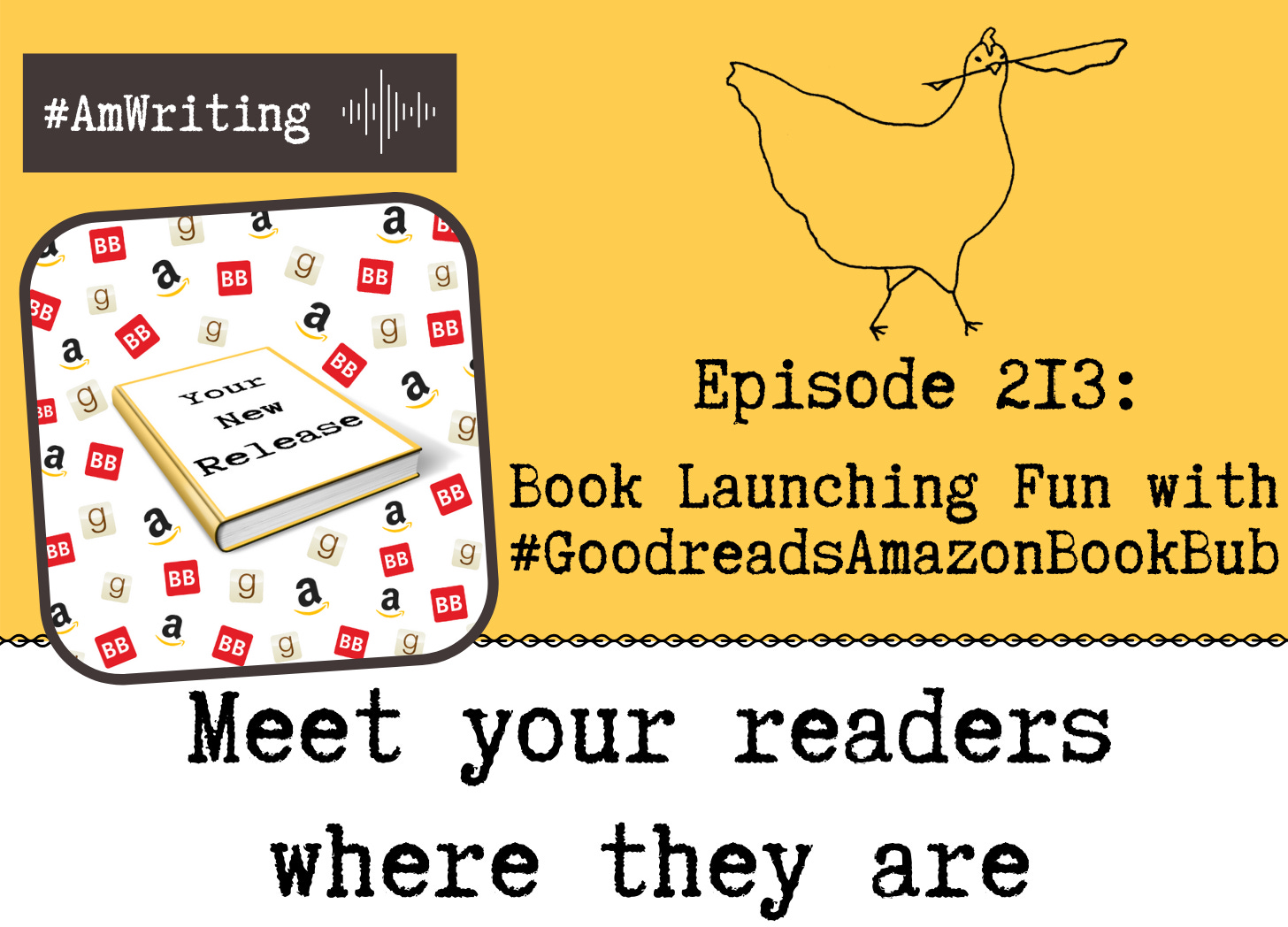 When your book launches, you want to meet your readers where they are: anywhere people are talking about—or better yet, buying—books. Of course we want to support our local Indies (that's why the links here are all to Bookshop.org)—but if there are readers on Amazon, we're going to be there too. This week, we're talking about how to get yourself set up on Amazon, Goodreads and Bookbub—and why you absolutely should.
For more info, check out our past Writer Top Fives on setting up your Amazon, Goodreads and Bookbub pages. Usually, Top Fives and Minisodes go out to our supporters, but we've made these three available to everyone—because the info in them is so great, and maybe a little because this way, you can see what you're missing. If now's your time to sign up to support the podcast, click the button.