Oct 30, 2020 • 45M
Episode 235: Writer #Tech We Love
Entertaining, actionable advice on craft, productivity and creativity for writers and journalists in all genres, with hosts Jessica Lahey, KJ Dell'Antonia and Sarina Bowen.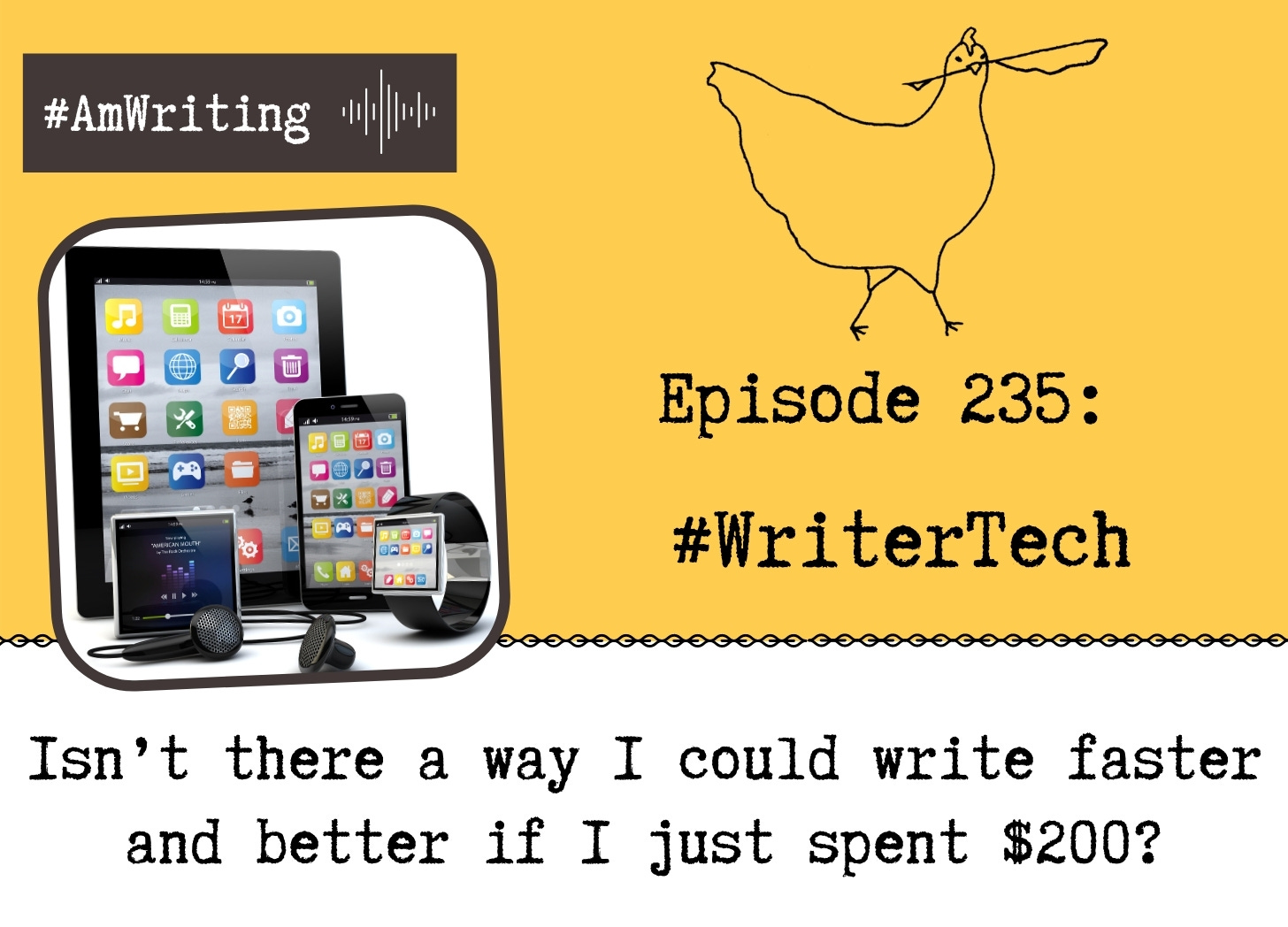 Campers, this week we're talking about a topic near and dear to all our hearts, but most particularly Sarina, whose productivity levels are epic and who is always looking for something that will help her ramp up. We talk hardware and software that makes the writing process easier, or at least more varied; handwriting-to-text, voice-to-text, AI, editing software, citation software and throw in a few other ideas for good measure. Links to everything we discuss are below.
#AmReading
Jess: The Bad-Ass Librarians of Timbuktu and Their Race to Save the World's Most Precious Manuscripts by Joshua Hammer
KJ: His Only Wife by Peace Adzo Medie
Thanks to everyone who supports the podcast financially—we hope you've been loving recent treats like the Minisodes from Jess: What Really Sells Books and KJ: Why I Love Plotting Books (and which to grab) and the Top 5 Things to Know About Using a Pseudonym. To join that team, click the button below (we're kinda having a fall sale!):
But it's all good. The pod is free as it always has and always will be. This shownotes email is free, too, so please—forward it to a friend, and if you haven't already, join our email list and be on top of it every time there's a new episode.
Find more about Jess here, Sarina here and about KJ here and don't forget our sponsors and partners!
If you're getting into NaNoWriMo this year, head over to the #AmWriting Facebook group to find your fellow-listener-lunatics—and consider trying out Dabble Writing software, which was specifically designed for plotting and writing fiction. Dabble is extending its free trial throughout the months of October and November, so you can try it out without any fear of losing your work, and it's easy to export everything you've done right out at the end if it's not for you. But we think it will be! Find out more at dabblewriter.com.
And if what gets YOU salivating is the prospect of helping writers turn all those rough NaNo drafts into something that's ready for their next level, , you should check out bookcoaches.com/amwriting, where our sponsor, Author Accelerator, offers the training you need to turn your passion for stories into a full-blown side gig or business. You'll find all the info, as well as a free video series to help you decide if book coaching is right for you, at bookcoaches.com/amwriting.