Sep 18, 2020 • 47M
Episode 229 #Interviewing with NPR's Celeste Headlee
Entertaining, actionable advice on craft, productivity and creativity for writers and journalists in all genres, with hosts Jessica Lahey, KJ Dell'Antonia and Sarina Bowen.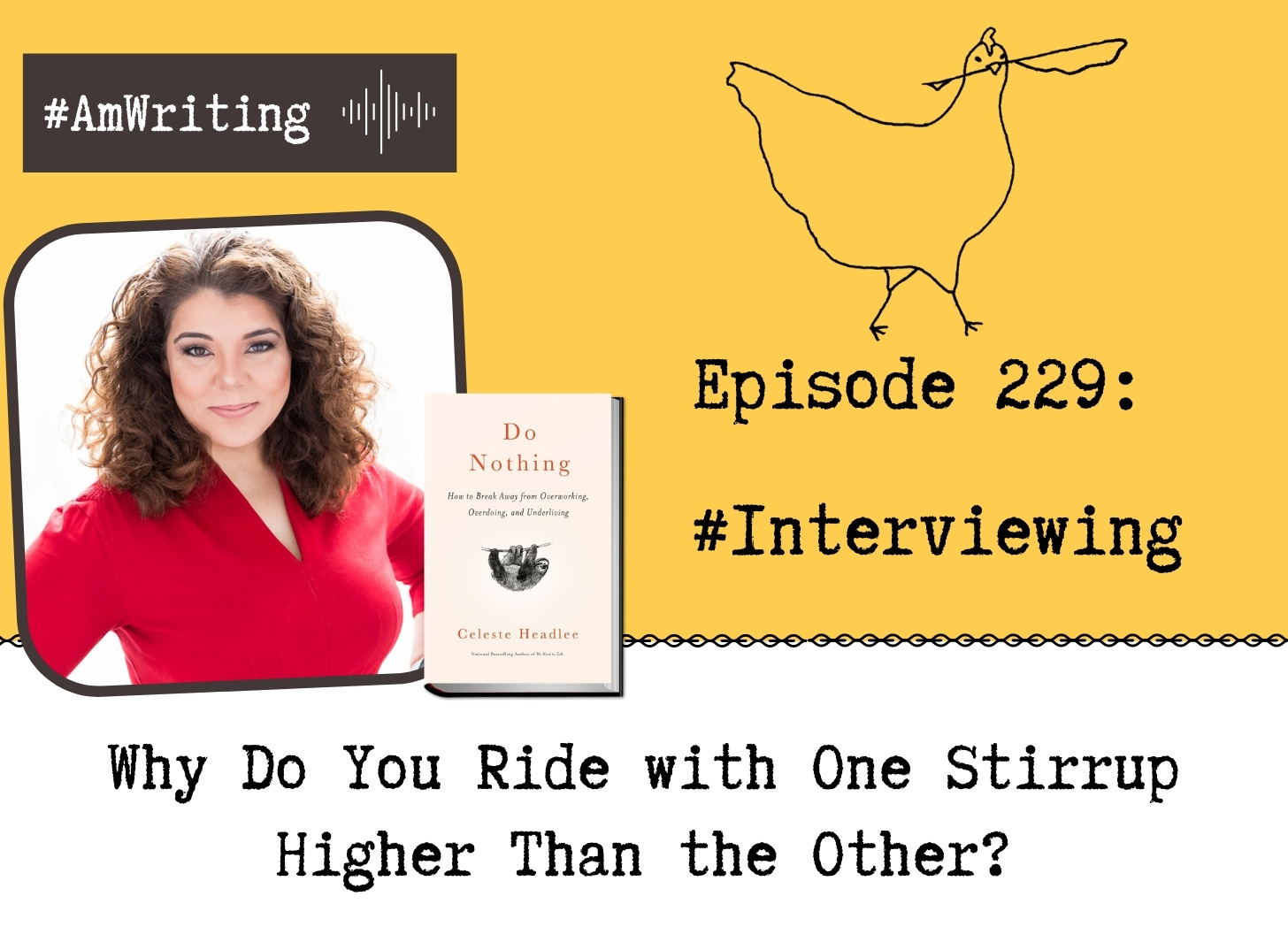 It's a madcap, free-ranging episode where we go from figuring out how to get your important work done (and quit doom-scrolling through your phone) to embracing that same phone for its best use: nourishing conversations with the people you love and then launch into some fantastic tips for interviewing experts (or podcast guests!) that you won't want to miss.
Links from the pod and the scoop on our guest: Celeste Headlee is an NPR journalist and the author of three books:
Celeste talks about the danger of working from home with Mary Elizabeth Williams on Salon.
You can find her at: CelesteHeadlee.com
#AmReading
Celeste: Studs Terkel's Race helped me understand race (as a black jew) like never before
KJ: Motherland by Leah Franqui
Jess: Magical Thinking, Lust and Wonder, and Toil and Trouble by Augusten Borroughs
Thanks to everyone who supports the podcast financially—we hope you've been loving recent treats like the Minisodes from Jess: What Really Sells Books and KJ: Why I Love Plotting Books (and which to grab) and the Top 5 Things to Know About Using a Pseudonym. To join that team, click the button below (we're kinda having a fall sale!):
But it's all good. The pod is free as it always has and always will be. This shownotes email is free, too, so please—forward it to a friend, and if you haven't already, join our email list and be on top of it every time there's a new episode.
Find more about Jess here, Sarina here and about KJ here and don't forget our sponsors and partners!
Have you checked out Author Accelerator's Book Coach training at bookcoaches.com/amwriting? Seriously, if every time you hear us talk about book coaching, you think to yourself—hey, I could do that!—you should. They have great programs for fiction, non-fiction and making your side-gig full time—and they offer tuition help for BIPOC coaches as well—more info on that at bookcoaches.com/equity.
And if you haven't tried Dabble yet, YOU MUST. Just go play with the storyline building tools. Trust us.
And—have you checked out the Bookable Podcast? Audio explorations of the books you might want to read next, with a host who's a veteran of a much-loved, much-missed NYC live monthly book event.