The Top Five (Free) Ways to Get Your Shiny New Book Cover in Front of People's Eyeballs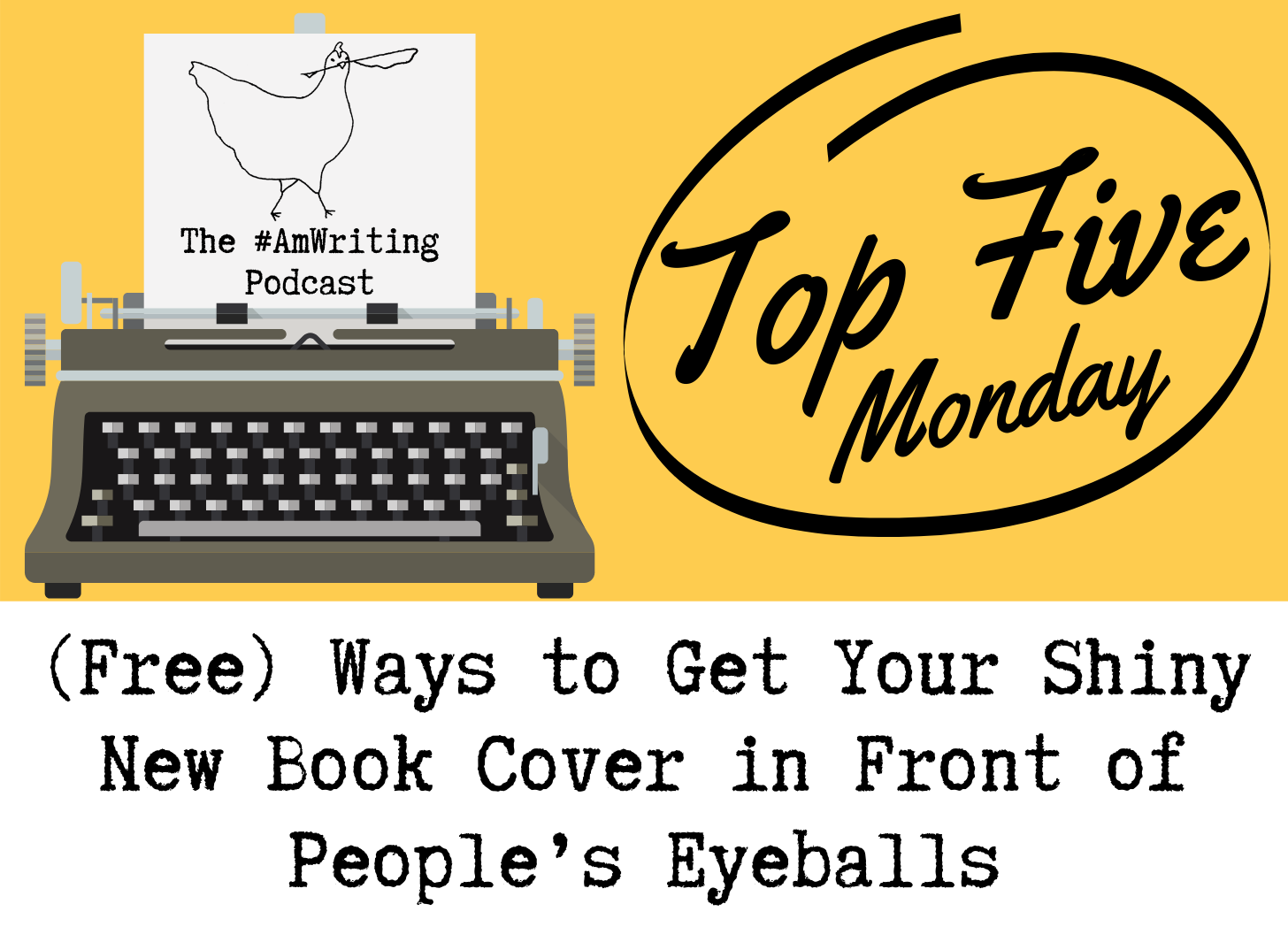 1) Ask your friends and colleagues to add your book to their Goodreads shelf.
Goodreads is a giant platform with at least 20 million users. Many people who use Goodreads also have friends on that platform. When someone adds a book to his or her shelf, their friends will see that book on their homepage when they next open the app.
2) Change the banner on your Facebook profile page or group.
When you change the banner, Facebook adds the new photo to your feed, showing it to your friends. It's a low-pressure way of getting people to see your big news. Bear in mind that you can change the Facebook banner as often as you wish. You could even do a countdown. "One month until the book launch." "Three weeks until the book launch." Etc.
3) Hold a cover reveal.
Many publishers will just plop the book's cover up on the vendor sites when the cover is final. Just because your publisher hasn't made a big deal out of your book's new cover doesn't mean you can't. If you ask friends and colleagues to join you for an official cover reveal, you can create news where there was no news before. It's like throwing your book a debutante ball, but without the white dress and the pearls. Revealing a cover is a non-pushy way of informing people about your new work. You're not even asking them to buy it yet. (Although you'll include pre-order links anyway!)
4) Pin a post on Twitter.
Naturally, you should also switch out your Twitter banner to include your new cover art. But Twitter doesn't behave like Facebook—it won't put that cover into your newsfeed. So you need to write a tweet with the new cover art in it (and don't forget the pre-order links), then pin that tweet to the top of your feed. I performed a test, putting a tracking link into that pinned tweet, and I was astonished how many clicks that link in the pinned tweet received over time. Pinned tweets get seen. So get on that.
5) Find a colleague who's a good comp for your work and ask them to swap promo.
It's much easier to crow about someone else's accomplishments than your own. So you need a buddy. Each of you can be sure to share each other's covers, launch days, and perhaps even a great review or two. Building your tribe is one of the most important parts of an author's solitary job. Find a few buddies to make this job a little less lonely.
---
Normally, Top Fives and #Minisodes go to supporters of the podcast—our way of saying thanks! We REALLY APPRECIATE those of you who contribute financially to the creation of this thing we love to do and you love to hear. But if this can help any of us, well, we want all of us to have it. So this one's going out to everyone. If you're feeling able to kick into the kitty, click the button.