Apr 10, 2020 • 44M
Episode 206 #YouCanDoIt (even now)
Entertaining, actionable advice on craft, productivity and creativity for writers and journalists in all genres, with hosts Jessica Lahey, KJ Dell'Antonia and Sarina Bowen.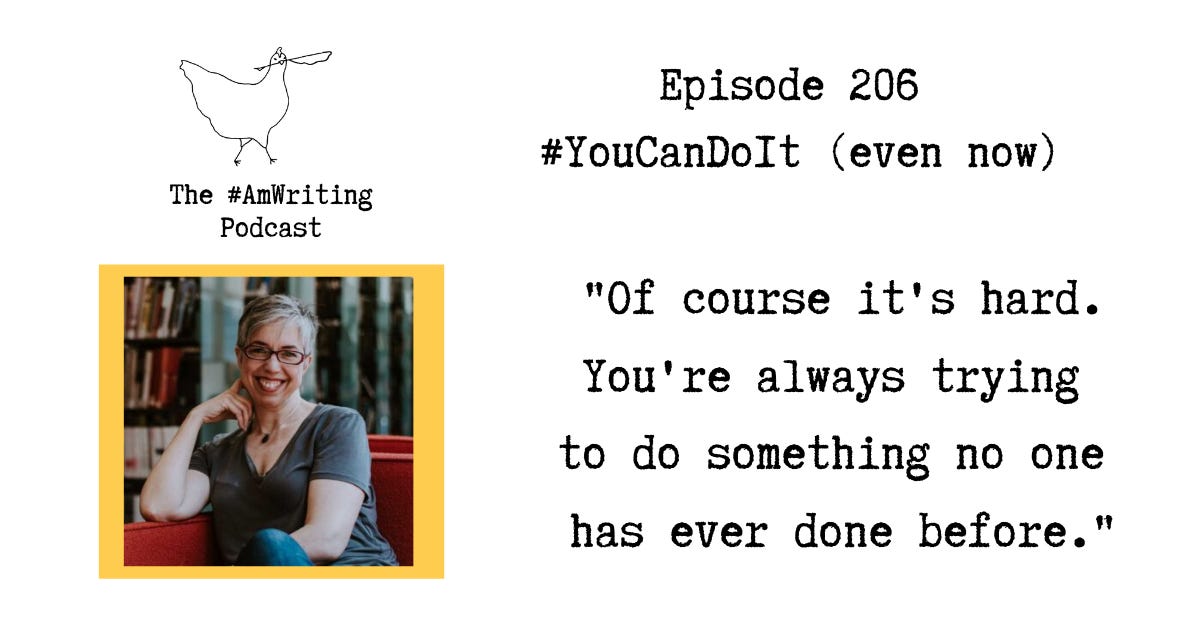 Hey campers, KJ here. In this week's episode, we talk to the brilliant Jessica Abel, a creativity coach extraordinaire, about how to get past whatever's stopping you and develop a sustainable creative life. In so many ways, it's a timely episode, and it WILL inspire you to get in there and get some work done.
But it may also inspire you to wonder what planet we are living on, as we lightly discuss such exotic activities as driving children to school and going to work. Sorry. That was Planet February, also known as the good old days. We were prerecording for some planned travel that—well, you know the drill. As we press go on this episode, life has changed for all of us—but in every other way, this call to creative action is completely timely. So take a break from the news and revel in it. It's also a great time to check out our sponsor, Author Accelerator, where you'll find a free seven-day writing challenge that can help you narrow in on the project you want to write—and let me just say I love that thing. I do it over and over again whenever I lose focus or start a new project. You'll find it at www.authoraccelerator.com/amwriting.
Here's something else that might help: Jessica Abel's What's Stopping You Worksheet. And be sure to follow her in all the places: Instagram, Twitter and Facebook.
She has more resources on her website as well.
No transcript this week. It's all just too much. But here's what we've been reading:
LINKS FROM THE PODCAST
#AmReading (Watching, Listening)
Jessica: Atomic Habits: An Easy & Proven Way to Build Good Habits & Break Bad Ones, James Clear
The Stone Sky, the last book in NK Jemisin's Broken Earth series
Jess: As Needed for Pain: A Memoir of Addiction, Dan Peres
Why We Sleep: Unlocking the Power of Sleep and Dreams, Matthew Walker & Steve West
KJ: What Happens in Scotland, Jennifer McQuiston
Shout Out to the Get Booked podcast
Thanks to everyone who supports the podcast financially. To join that team, click the button below:
But it's all good. The pod is free as it always has and always will be. This shownotes email is free, too, so please—forward it to a friend, and if you haven't already, join our email list and be on top of it every time there's a new episode.
Find more about Jess here, Sarina here and about KJ here.
If you enjoyed this episode, we suggest you check out Marginally, a podcast about writing, work and friendship.