Aug 28, 2020 • 54M
Episode 226 Writing #ownvoices while respecting others, with Lauren Ho
Entertaining, actionable advice on craft, productivity and creativity for writers and journalists in all genres, with hosts Jessica Lahey, KJ Dell'Antonia and Sarina Bowen.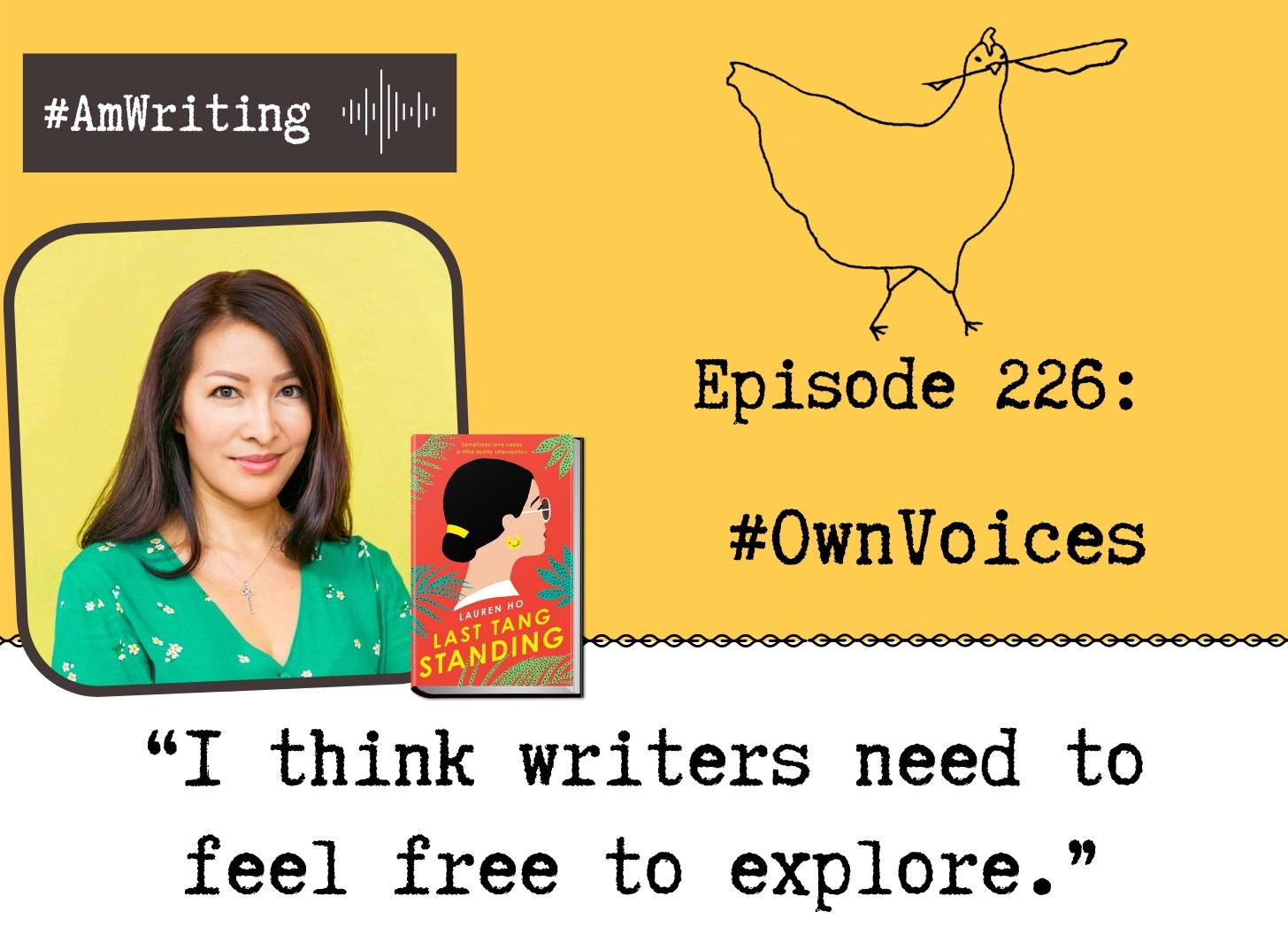 Lauren Ho is the author of the debut novel Last Tang Standing, which is getting HUGE buzz. It's been called Bridget Jones meets Crazy Rich Asians, and it does deliver on that promise. Lauren is our very first guest to join us from Singapore, and it's very late at night there but she managed to hold her own. We talk lawyers-turned-writers, selling a book from outside the US and UK, Goodreads reviews and the challenges and advantages of writing characters (not necessarily POV characters, but still voices that have a place in your story) from perspectives that aren't your own.
#AmReading
Lauren:
Sex and Vanity by Kevin Kwan
A Good Family by A.H. Kim
The White Coat Diaries by Madi Sinha
KJ:
Rodham by Curtis Sittenfeld
Jess:
Becoming Duchess Goldblatt (Anonymous)
Boyfriend Material by Alexis Hall
Find Lauren at:
Her Website: www.hellolaurenho.com
On Twitter: www.twitter.com/hellolaurenho
On Facebook: www.facebook.com/hellolaurenho
Via Instagram: www.instagram.com/hellolaurenho
Behind-the-scenes and only in the email this week:
KJ was a guest on the wonderful How Do You Write podcast with Rachael Herron, and truly had a blast and loved every minute of it and thinks you should listen to all the episodes (she does!).
Jess shared this video of pandas being pandas and caused Sarina and KJ to loose many minutes of work.
Lacy Crawford, whose book Notes on a Silencing has come up many times on the pod, got an apology from St. Paul's, the private high school which covered up her rape and protected her rapists.
We appreciate you! We're glad you get the shownotes every week, and if you're also one of our gorgeous and wonderful supporters, you can expect a #Minisode on why KJ loves books about plotting fiction, which ones she adores and how she's using them to drop into your podplayer Monday—and we've uploaded and categorized all of our previous Top 5s and Minisodes on our website, which means that if you want to explore advice on agents, or nonfiction, or marketing and promotion, you'll find what you're looking for right HERE.
And if you'd like to support the show, and get access to everything from our recent Top 5s (like business upgrades, tax tips and ways to hold yourself accountable to our Minisodes, like KJ on how an editor considers an essay, Sarina's letter to her younger self and Jess on what really sells books, then click the button below to chip in! We've got a bit of a deal on this fall—a full year of support for just $56. That's just a tiny bit over $1 an episode! Aren't we worth it?