Aug 21, 2020 • 38M
Episode 225 Get #ComfortablewithWeird How visualization and imagery help writers connect with readers, with Julie Berry
Entertaining, actionable advice on craft, productivity and creativity for writers and journalists in all genres, with hosts Jessica Lahey, KJ Dell'Antonia and Sarina Bowen.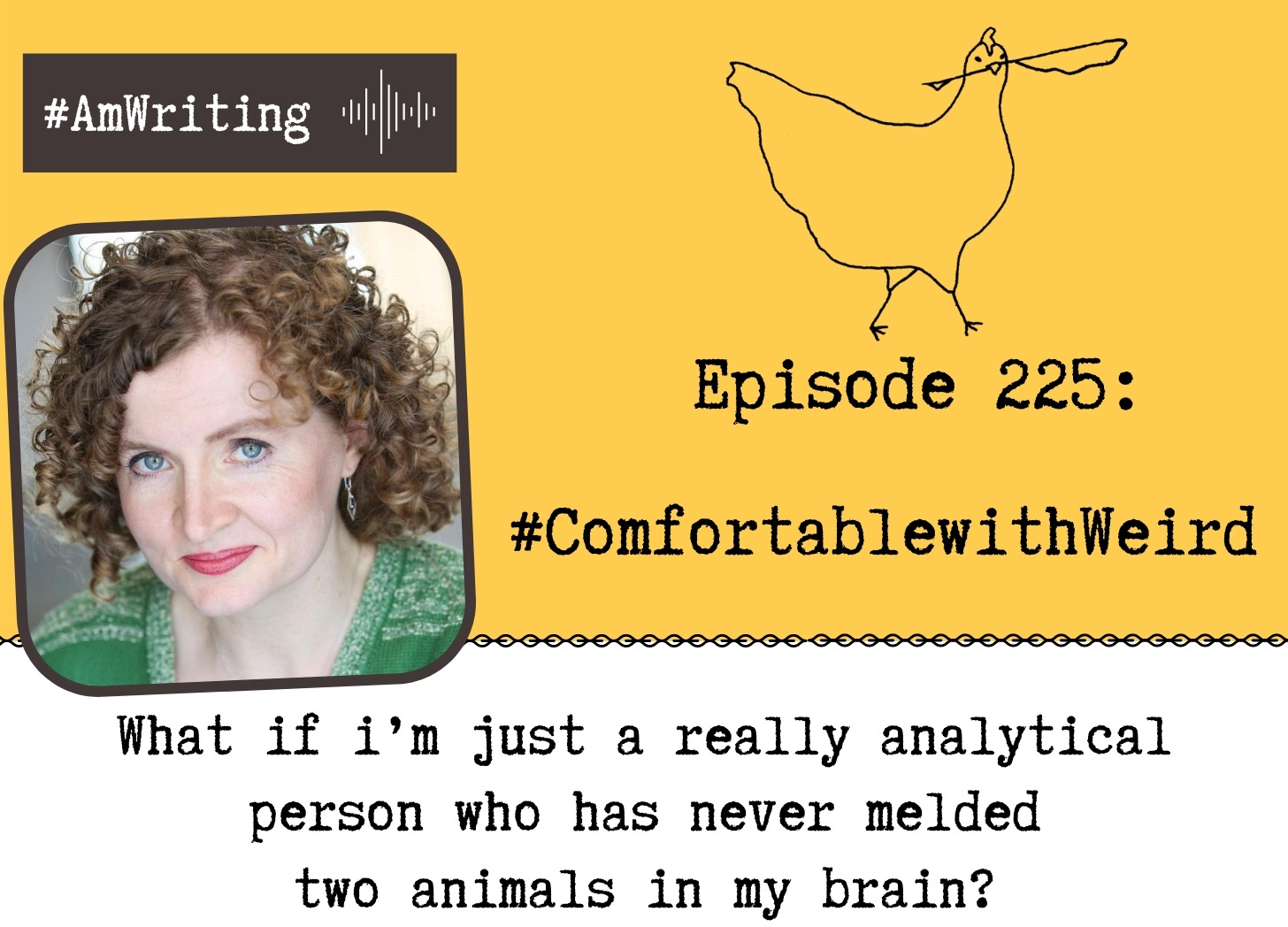 Our guest this week is children's fiction and YA author Julie Berry, and here's why: she gave a talk at a conference about visualizing and imagery that Sarina has "been thinking about for 7 years." That should tell you how much gold there is in this episode—all kinds of useful stuff about how we use images and senses to spark our own creativity and build a connection with our readers in every genre. We think you'll love it.
#AmReading
Julie: The Witch of Blackbird Pond by Elizabeth George Speare
Beauty by Robin McKinley
The Blue Sword by Robin McKinley
The Hero and the Crown by Robin McKinley
The Perilous Gard by Elizabeth Marie Pope
The Secret Life of Trees by Robin Blackwell
Black and British by David Olusoga
Staying Power by Peter Fryer
Sarina: Love Lettering by Kate Clayborn
KJ: Tiny Imperfections by Alli Frank & Asha Youmans
Find Julie at: 
Her Website: www.julieberrybooks.com
On Twitter: www.twitter.com/julieberrybooks
On Facebook: www.facebook.com/julieberrybookspage
Via Instagram: www.instagram.com/julieberrybooks
---
Thanks to everyone who supports the podcast financially. To join that team, click the button below:
But it's all good. The pod is free as it always has and always will be. This shownotes email is free, too, so please—forward it to a friend, and if you haven't already, join our email list and be on top of it every time there's a new episode.
Find more about Jess here, Sarina here and about KJ here.