Aug 14, 2020 • 50M
Episode 224 From Mr. Rogers to #RealityTVJournalism with Andy Dehnart
Entertaining, actionable advice on craft, productivity and creativity for writers and journalists in all genres, with hosts Jessica Lahey, KJ Dell'Antonia and Sarina Bowen.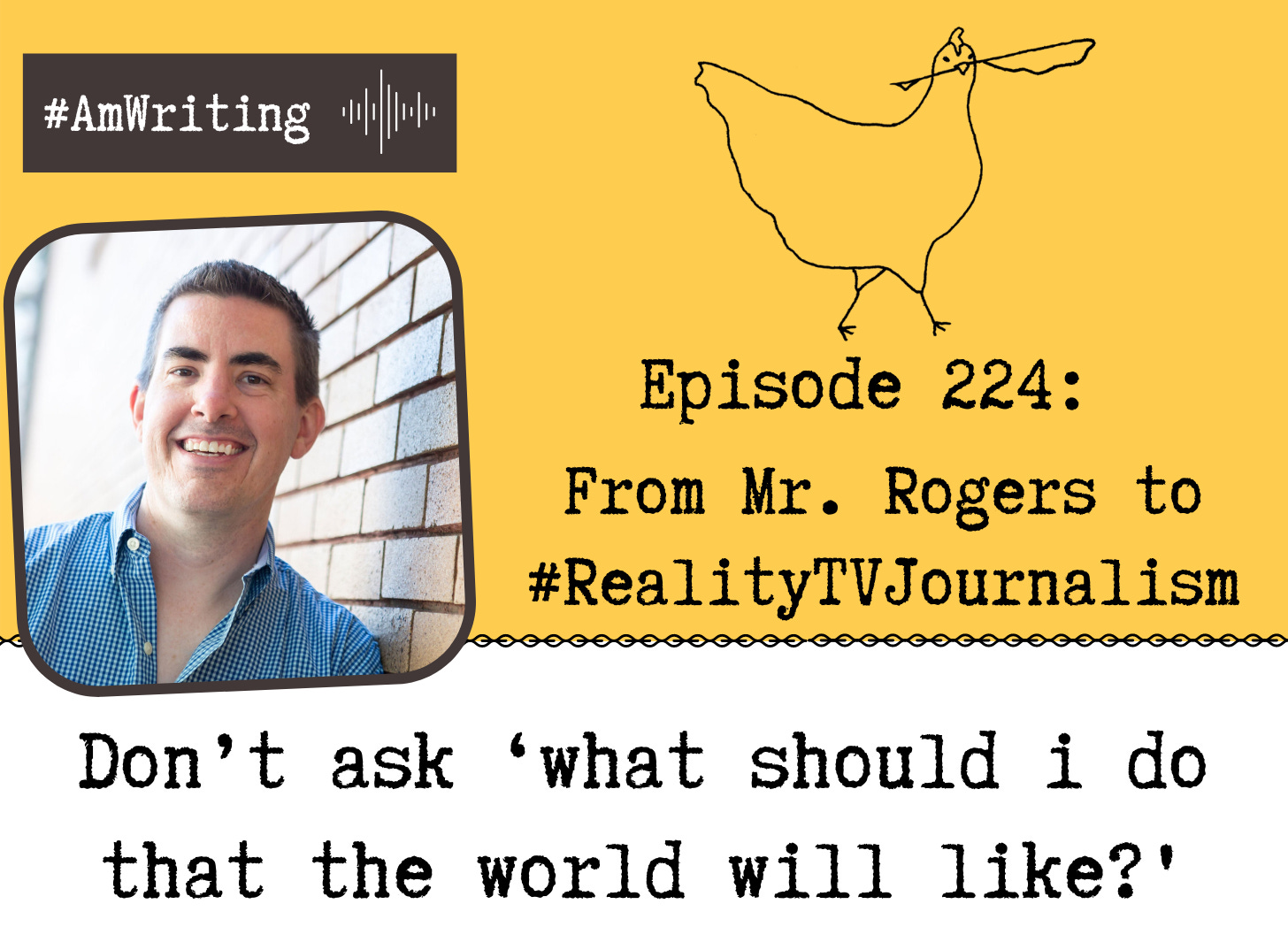 We've got a great interview for you today with a freelance journalist who does a different kind of work than any of us ever have—out in the field reporting on his favorite subject: reality adventure TV on trips rife with travel and danger and expense reports. I think you'll love it.
We talk about finding your topic and making that topic, well, topical by looking for what's happening within the world you're covering that reflects what's happening outside of it. We also discuss MFAs (he's a fan), email (not so much) and how to keep from "opening your email and letting somebody else dictate what you do with your time."
Links from the Podcast
#AmReading
Andy: Fates and Furies by Lauren Groff
The Secret History by Donna Tartt
Jess: The Summer of '69 by Elin Hilderbrand
The Book of Eels by Patrik Svensson
KJ: The Guest List Lucy Foley
#TBR: The Mountains Wild by Sarah Stewart Taylor
Find out more about our guest:
AndyDehnart.com
Reality Blurred
Andy's newsletter
Find Andy on Twitter
See Andy's book recs on Bookshop
And if you love the podcast, have you considered kicking in some cash? Our sponsors cover our production costs, but our time is basically sponsored by you, our loyal listeners. If we've added a little value to your day or week or year, please consider supporting us. How? Click the button.
As we say every week—we're so proud to be sponsored by Author Accelerator and Dabble. If you're wondering—why Dabble and not Scrivener? For us, it's that plotting tool and the intuitive way it works, but others have weighed in—check that out here with a little Dabble v. Scrivener scoop.
And if listening to all of our conversations about book coaching has made you think, hey—that's the career for me—then you'll want to head to Author Accelerator's BookCoaches.com to see how you can make that happen. Or if listening to the promo this week made you wonder about book coach Kemlo Aki, find more about her here.