Jun 26, 2020 • 49M
Episode 217 #HowtoGetOnThatPodcast with Lauren Passell
Entertaining, actionable advice on craft, productivity and creativity for writers and journalists in all genres, with hosts Jessica Lahey, KJ Dell'Antonia and Sarina Bowen.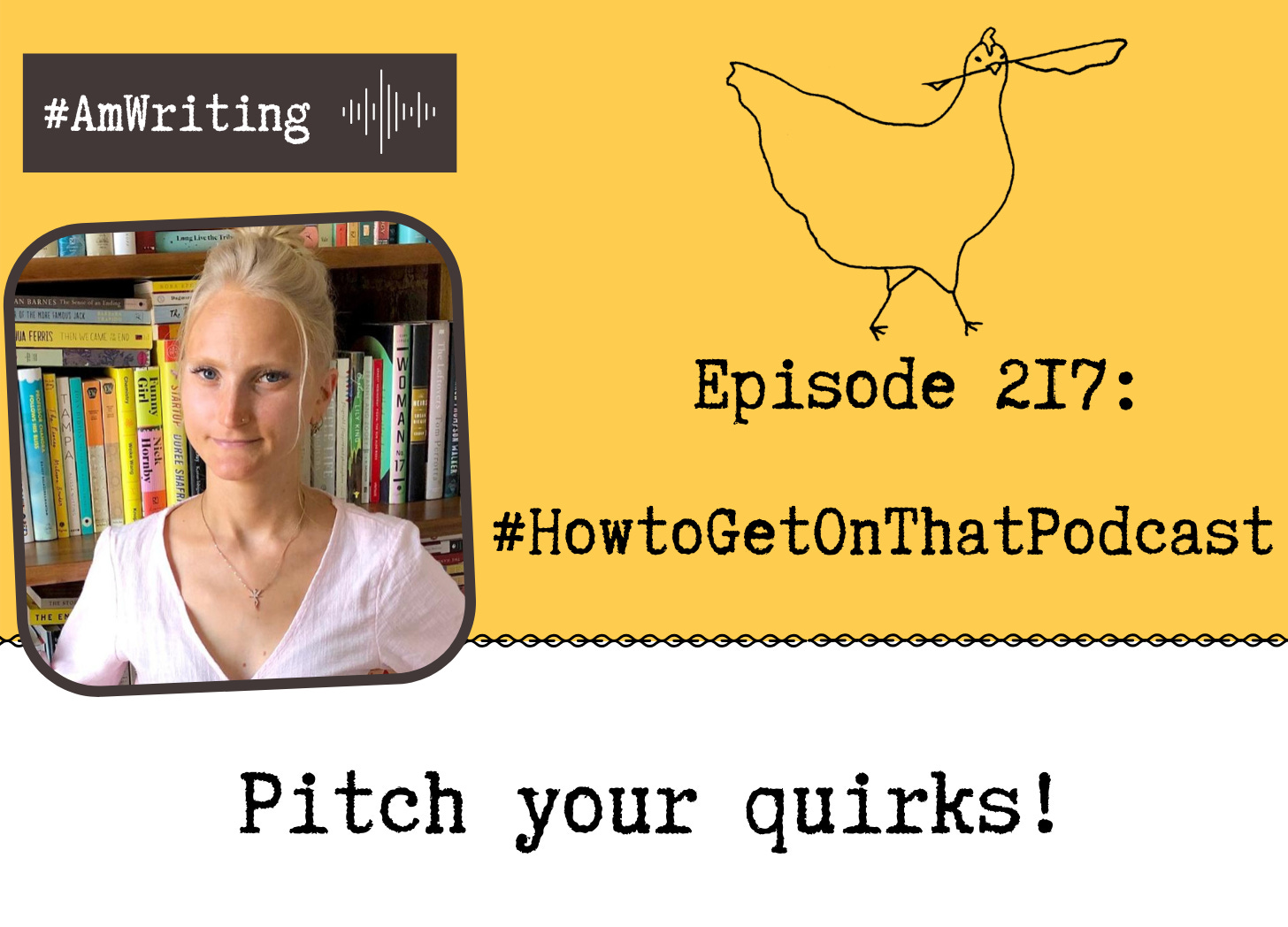 You listen to podcasts. You love podcasts. (Perhaps we're assuming here, but after all, we ARE a podcast.) And you're a writer, with books or articles or ideas or other projects you want to get out into the world. Which just might mean you've imagined yourself as a guest on a podcast, sharing your work. (It's the writer version of the sportscaster doing an imaginary play-by-play while a kid shoots hoops—we imagine ourselves being interviewed by our favorite podcasters.)
This week's guest, Lauren Passell, can help with that. She loves podcasts (she even created a weekly email that's essentially a love letter to the big, the small, the great and the weird in the podcast world: Podcast, the Newsletter). And she loves writers. And she loves connecting writers with podcasts, so much so that she's turned it into her business: TINK Media, a PR company specializing in podcasts. We talk about creating a podcast-worthy story, finding the right podcasts to pitch, perfecting those pitches and making your voice a part of the podcast world. It's an amazing and useful episode. I think you're gonna love it.
Links from the pod
Subscribe to Podcast the Newsletter and take the quiz
Player.fm
Friday Black, a short story collection by Nana Kwame Adjei-Brenyah
The United States of Anxiety: I Did Not Watch the Video
#AmReading/#AmListening
Jess: Longform
CBC Podcasts: Finding Cleo, Someone Knows Something
KJ: How Do You Write with Rachael Herron
Lauren: Threshholds, produced by LitHub
Articles of Interest, from 99% Invisible
---
Thanks to everyone who supports the podcast financially. To join that team, click the button below:
But it's all good. The pod is free as it always has and always will be. This shownotes email is free, too, so please—forward it to a friend, and if you haven't already, join our email list and be on top of it every time there's a new episode.
Find more about Jess here, Sarina here and about KJ here.
Don't forget to check out our new sponsor, Dabble. We're in love with its plotting and organizational tools and its write-anywhere availability, and we think you'll like it too.
And if you want to hear more from Jennie Nash, founder of Author Accelerator, she's been on three great podcasts of late (and KJ has listened to them all, because listening to Jennie makes her want to write): Marginally, How Do You Write and Reading and Writing.