Jun 19, 2020 • 45M
Episode 216 #TheBiggestBluff with Maria Konnikova
Entertaining, actionable advice on craft, productivity and creativity for writers and journalists in all genres, with hosts Jessica Lahey, KJ Dell'Antonia and Sarina Bowen.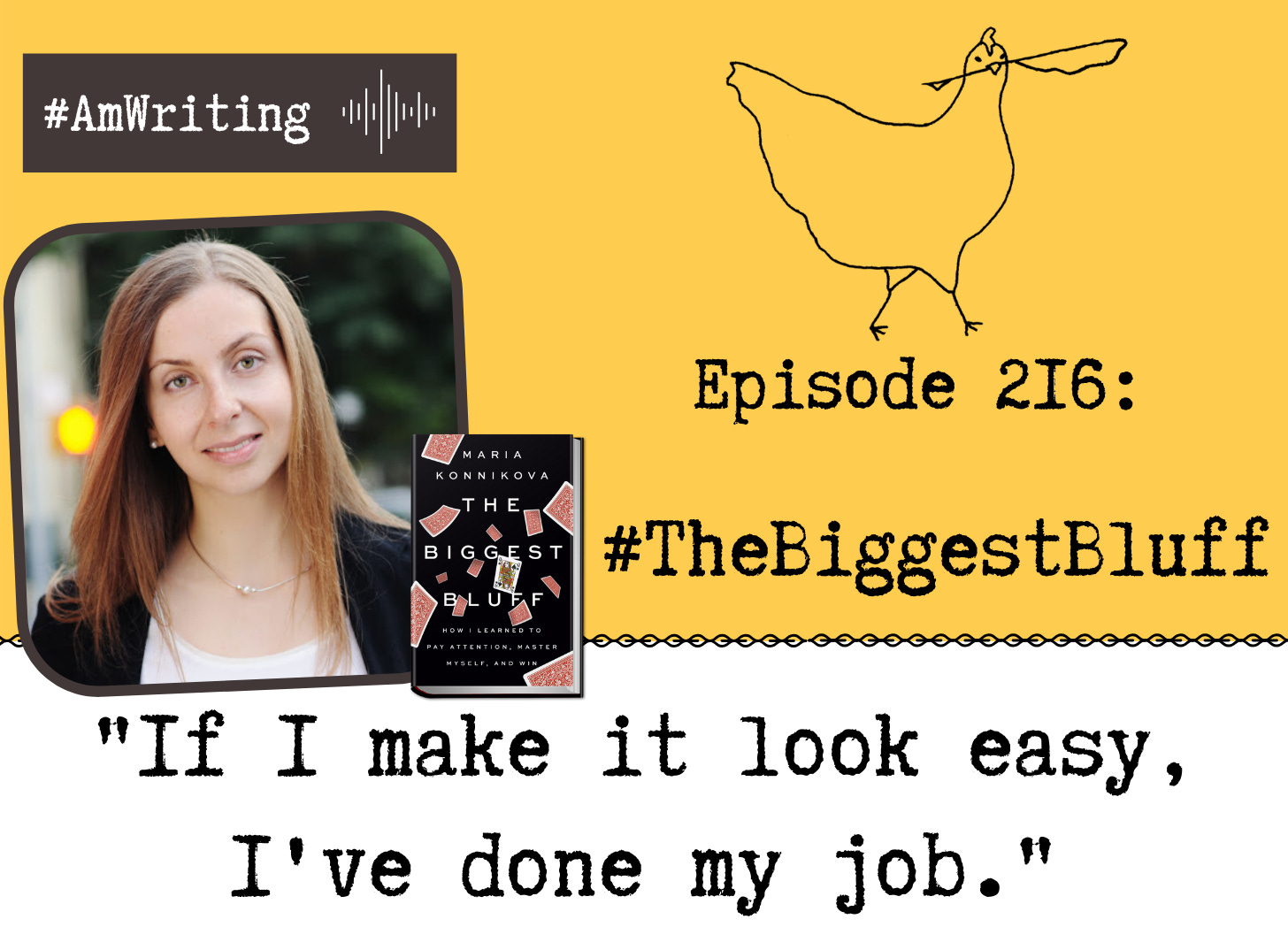 This week we talk to Maria Konnikova about her new book, The Biggest Bluff: How I Learned to Pay Attention, Master Myself, and Win.
After a series of devastating health and financial setbacks, Konnikova, a former New Yorker staffer whose other books include Mastermind: How to Think Like Sherlock and The Confidence Game: Why We Fall for It…Every Timeset out to understand how luck, skill and human behavior contribute to the trajectory of our lives. Though she'd never played a hand of poker in her life, she convinced Poker Hall of Fame inductee Erik Seidel to become her coach. Konnikova quit her job at the New Yorker and set aside a year to learn poker as a way to master her luck and her life.
One career in professional poker and more than $300,000 later, Konnikova found at least some of the answers she sought.
Links from the Podcast:
Long Form Storytelling, The Grift Podcast
Slate daily podcast, The Gist
#AmReading
Maria: Weird by Olga Khazan
KJ: The Authenticity Project by Claire Pooley
Jess: Sunny Days by David Kamp
---
Thanks to everyone who supports the podcast financially. To join that team, click the button below:
But it's all good. The pod is free as it always has and always will be. This shownotes email is free, too, so please—forward it to a friend, and if you haven't already, join our email list and be on top of it every time there's a new episode.
Find more about Jess here, Sarina here and about KJ here.