May 8, 2020 • 44M
Episode 210 #DontOverthinkIt
Entertaining, actionable advice on craft, productivity and creativity for writers and journalists in all genres, with hosts Jessica Lahey, KJ Dell'Antonia and Sarina Bowen.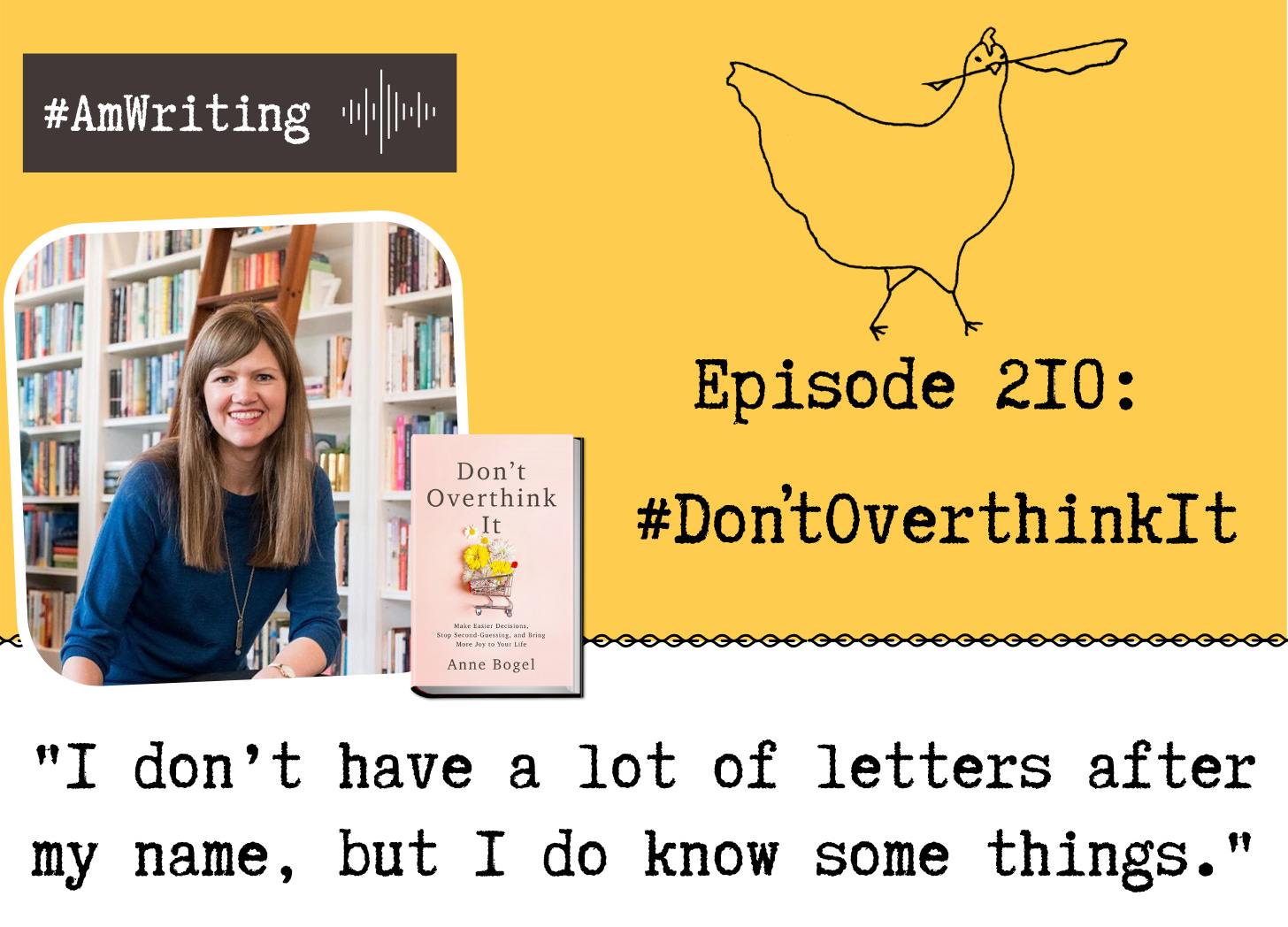 Our guest today is Anne Bogel, most recently the author of Don't Overthink It, which came out on March 3, 2020. Followers of this podcast who've taken my advice may have checked out her podcast, What Should I Read Next, where she talks books, reading and recommendations with guests—because I'm a huge fan. Anne is also the author of I'd Rather Be Reading and Reading People: How Seeing the World Through the Lens of Personality Changes Everything, the host of a second podcast, One Great Book and the blogger behind the Modern Mrs. Darcy.com.
We talk about genres, owning your expertise, finding your voice and launching a book in a global pandemic. Some favorite advice goes straight to the title of Anne's latest book: don't overthink it. Sometimes, the right idea for a book is the one that's always with you, that you're interested in, that feels easy and obvious to you because it is—but isn't such a cakewalk for everyone else.
#AmReading
Anne: Musical Chairs by Amy Poeppel (available July 21st, 2020)
The Switch by Beth O'Leary, who also authored The FlatShare
KJ: The Long Way to a Small Angry Planet by Becky Chambers
Jess: Wild Horses of the Summer Sun by Tory Bilski
The Boy from the Woods by Harlan Cobin
---
Thanks to everyone who supports the podcast financially. To join that team, click the button below:
But it's all good. The pod is free as it always has and always will be. This shownotes email is free, too, so please—forward it to a friend, and if you haven't already, join our email list and be on top of it every time there's a new episode.
Find more about Jess here, Sarina here and about KJ here.