Apr 24, 2020 • 38M
Episode 208 How to Blend a #CozyThriller
Entertaining, actionable advice on craft, productivity and creativity for writers and journalists in all genres, with hosts Jessica Lahey, KJ Dell'Antonia and Sarina Bowen.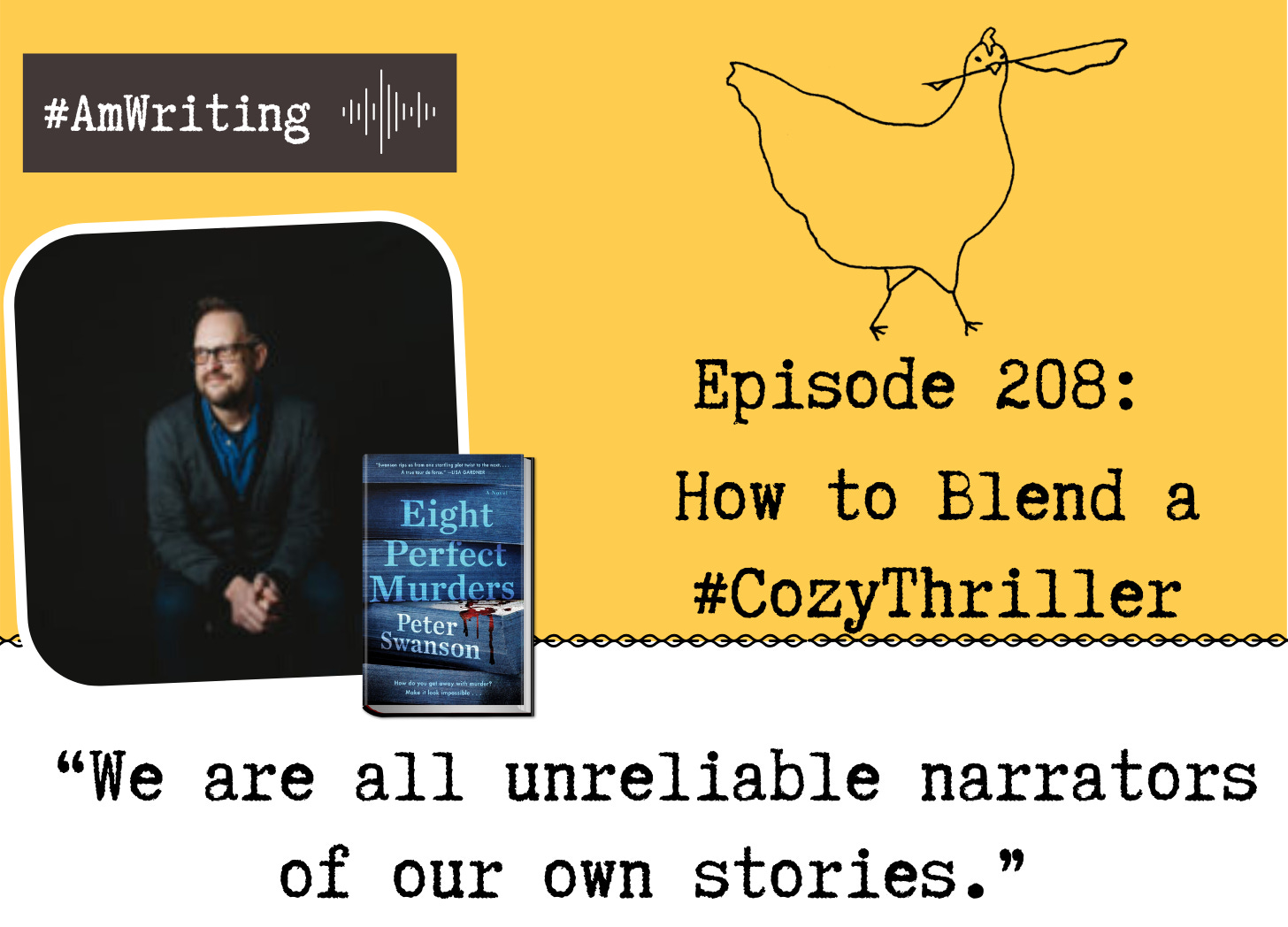 ---
Do mystery and thriller writers ever "pants" their stories? What's it like to give a dark protagonist some elements of your own history? How much fun is it to fill a book with references to all of your favorite books ever?
We cover those things and more with author Peter Swanson, whose new book, Eight Perfect Murders, is a hybrid of psychological thriller and who-dunnit that all three of us loved. Also on the docket: we name our top three most terrifying children's picture books.
FIND OUT MORE ABOUT OUR GUEST:
#AmReading
KJ: Bringing Down the Duke by Evie Dunmore
Storyworthy, Matthew Dicks
Peter: My Dark Vanessa by Kate Elizabeth Russell
Whether you consider yourself a plotter or a pantser, we know you consider yourself a writer. You write. Enough said. If you've plotted or pantsed your way all the way through any narrative, you know what a tough job that is—and you might be able to help somebody else do it, too. In addition to matching writers with book coaches who help you keep your butt in the chair, our sponsor, Author Accelerator, offers book coach training and certification. If that sounds like it might be the perfect gig for you, head to authoraccelerator.com to learn more.