Apr 3, 2020 • 47M
Episode 205 How to Create #MarketingMojo
Entertaining, actionable advice on craft, productivity and creativity for writers and journalists in all genres, with hosts Jessica Lahey, KJ Dell'Antonia and Sarina Bowen.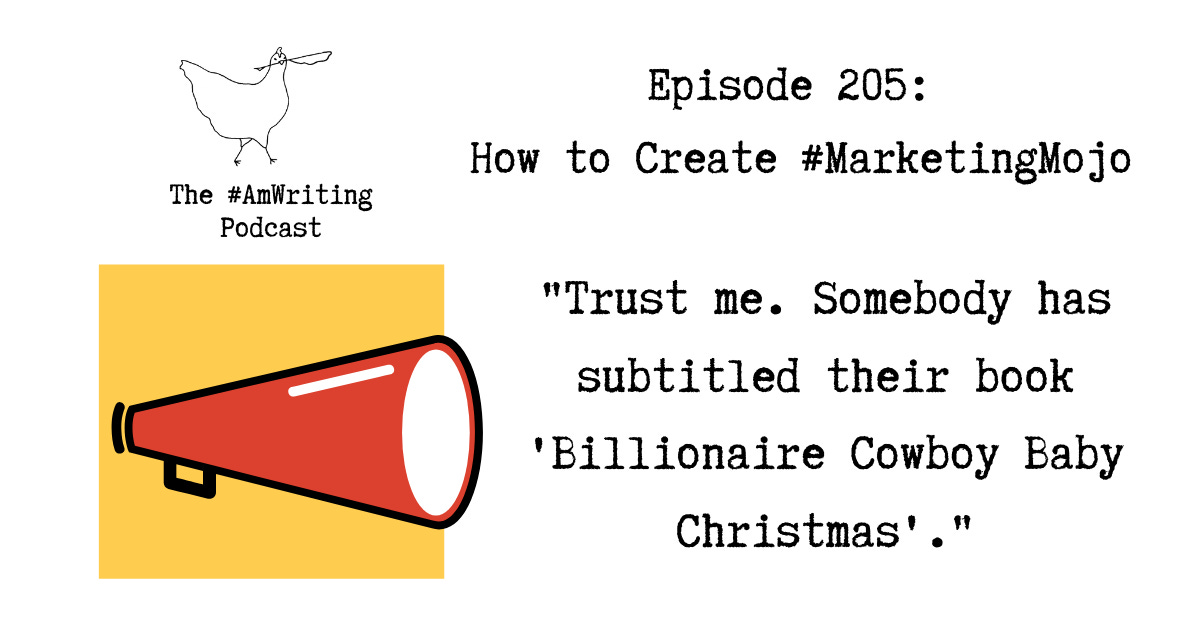 Hey writers—super-practical episode this week! Call it part two of the Sarina coaches KJ through her book launch series. This week, it's the #MarketingMojo page—things you'll need as you market your book no matter what the book is or when it launches. This is the road to creating things like back-of-the-book or flap copy, ad copy, social media post copy and more, for fiction and non-fiction both.
We go in deep in the podcast, but here's a quick primer, starting with the easiest and building up to the biggest challenges. Sarina suggests creating a Google doc with the following:
Praise for the book/General praise for you and your work. Why? People buy things because of the emotions they're expecting to feel. The praise you get from others—or the praise you're hoping for, which is another way to approach this—is a shortcut to what emotions people have when reading your work.

Short quotes from the actual book that say something in a few words that's really indicative of the theme. Note—they can be shortened, condensed, or made more pithy as needed. You're allowed to misquote yourself.

A list of the conflicts, curiosities, tropes or other standout traits of the book. Cliffhangers? Puzzles? Thought-provoking questions? Identical twins, billionaires? Small towns and second chances? These are things that get people to pick up a book. List all you've got.

From there, you're on your way to creating your taglines and cover copy. We give examples in the episode—or just flip over any book in your genre and take a look.
#AmReading
Sarina: The Weight of Ink, Rachel Kaddish
KJ: Gaudy Night, Dorothy Sayers
Jess: The Biggest Bluff, Maria Kornikova
No transcript this week, because of … things. All the things. Too many things. But the podcast is there and waiting! Enjoy, and stay safe.
PS: It's a great time to check out our sponsor, Author Accelerator, where you can launch a career as a book coach or get paired with the right coach to get your project moving.