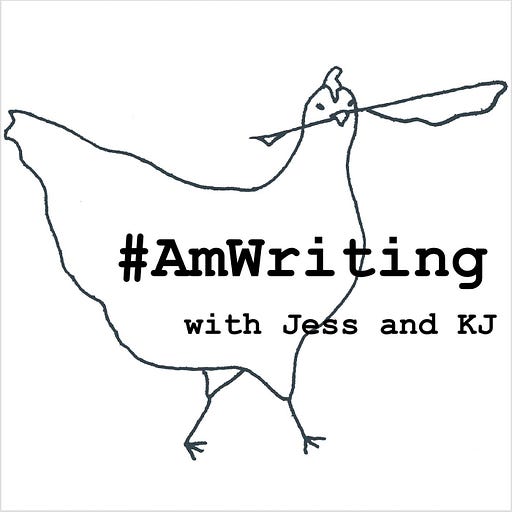 Oct 6, 2017 • 44M
75: #NovelPreparations
Entertaining, actionable advice on craft, productivity and creativity for writers and journalists in all genres, with hosts Jessica Lahey, KJ Dell'Antonia and Sarina Bowen.

Can you draft a novel in a month and not end up with a mess of words that are going nowhere? You can—if you've done your prep. Superstar guest Sarina Bowen about what you need to do before #NaNoWriMo in one of our top four episodes.
What does your character want and need, and what train is heading straight for their world? When you know who you're writing about, what they fear most and how—at least vaguely—your story is going to force them to fact that fear, you're ahead of the game (and you didn't need to outline a thing, if outlining is perhaps the thing you most fear). Sarina talks about her novel preparations, and KJ (about to use NaNoWriMo to draft what will eventually be her first novel, The Chicken Sisters) talks about how she's been getting ready for a power push in November.
You may want to take notes—and you will want to look ahead to Top Five Questions for Your Novel's Main Character, a #WritersTopFive we shared with listeners and supporters in September 2019.