Jan 3, 2020 • 47M
192 #HowtoBeaBookCoach
Entertaining, actionable advice on craft, productivity and creativity for writers and journalists in all genres, with hosts Jessica Lahey, KJ Dell'Antonia and Sarina Bowen.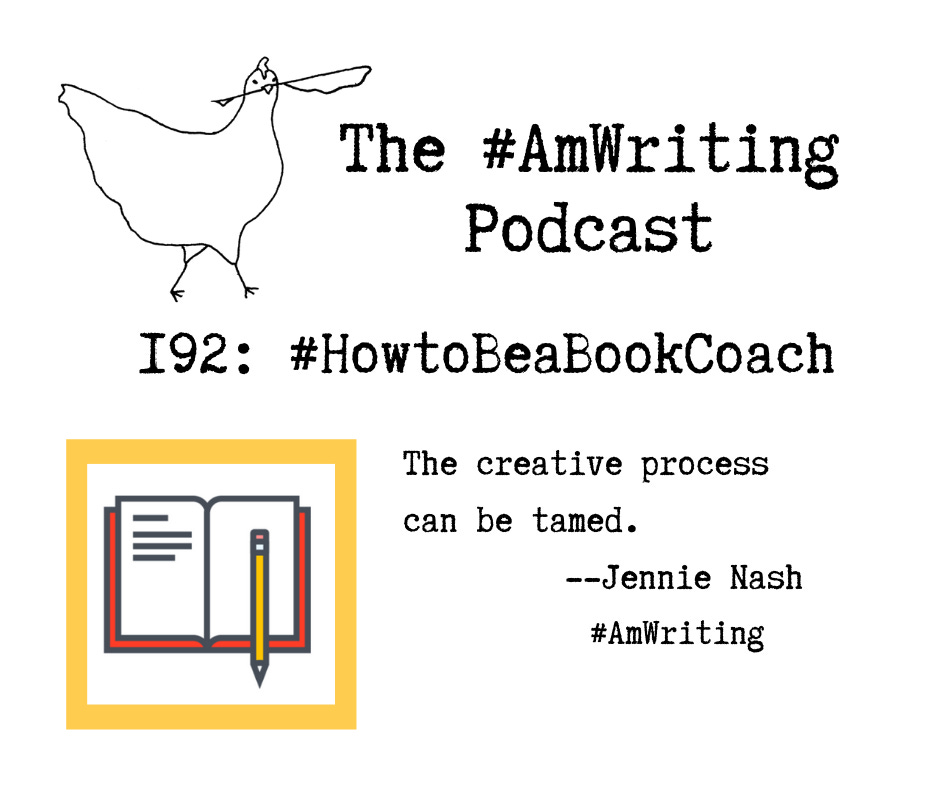 "Every writer," book coach Jennie Nash tells us, " thinks at some point that they just cannot do this. That's just part of the process." It's not our favorite part—but it's true, and getting past that stage and on with the job of finishing a book in any genre is the part of the process that many writers just can't seem to conquer. But for some of us—like Jennie—helping other people get past that road block is a superpower. If that's you (and you know if it is)—then we might just have a side hustle for you. In this episode, we talk to Author Accelerator's Jennie Nash about the five things that make a good book coach, how she trains book coaches and her process for guiding a writer's process—and why a good book coach must be paid.
Transcripts are having a holiday break—but the next #WritersTopFive is already scheduled for Monday, January 6, 2020: Top Five Ways to Find the Right Agent to Pitch. Those Top Fives are how we thank our supporters, who tell us how much they appreciate the podcast by funding it at $7 a month or $80 a year. The end of the year is a great time to do just that—and you won't want to miss that Top Five or the ones that come after. Ready to join us? Just click the button.
As always, this episode (and every episode) will appear for all subscribers in your usual podcast listening places, totally free as the #AmWriting Podcast has always been. This shownotes email is free, too, so please—forward it to a friend, and if you haven't already, join our email list and be on top of it with the shownotes and a transcript every time there's a new episode.
This episode was sponsored by Author Accelerator, where January is Become a Book Coach Month. Sign up for mighty and wondrous Business of Book Coaching Summit here—or visit https://www.authoraccelerator.com/amwriting for details, special offers and Jennie Nash's Inside-Outline template.
LINKS FROM THE PODCAST
#AmReading (Watching, Listening)
Jess: Love and Other Words / Roomies by Christina Lauren
KJ: Convenience Store Woman, Sayaka Murata
Sarina: Tuesday Mooney Talks to Ghosts, Kate Raccullia
Jennie: The House that Lou Built, Mae Respicio
#FaveIndieBookstore
The Crow, Burlington, VT.
Find more about Jess here, Sarina here and about KJ here.
If you enjoyed this episode, we suggest you check out Marginally, a podcast about writing, work and friendship.