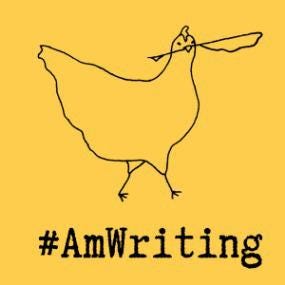 Apr 12, 2019 • 44M
154: #MathandDictationAreFun
Entertaining, actionable advice on craft, productivity and creativity for writers and journalists in all genres, with hosts Jessica Lahey, KJ Dell'Antonia and Sarina Bowen.
Math storyteller Steven Strogatz makes both calculus and dictation seem approachable and fun. #notkidding
Jess, we learn, was told in an early math class not to give up her day job, and so she gave up on math—until she found Steven Strogatz, whose writing puts a human, topical, understandable face on numbers from algebra to calculus, and glories in seeing "the math in everything". If you're the master of a topic that seems too narrow, academic or wonky for a larger audience, consider finding fresh ways into the subject—or "every way," says Strogatz. If you can't relate to one analogy, he's ready with another, and it's that willingness to try multiple ways to get his ideas across that's made his work popular.
Strogatz is a teacher first, writer second (now you know why he and Jess bond)---and he uses dictation to find his way into a more natural voice in his writing in the simplest way possible: he holds his phone up to his mouth while he walks the dog and talks into his notes app, the one where you just press the little microphone button on the iPhone.
I've tried this (this is KJ) and it makes me crazy, because I struggle not to watch the words come out and correct them. For Strogatz, though, the opposite is true. "It helps me get around my OCD tendencies," he says. "If I'm writing on a keyboard and see the words, my immediate instinct is to start deleting them."
#AmReading
The Tangled Tree, David Quammen
#FaveIndieBookstore
Steven Strogatz's Fave is Buffalo Street Books in Ithaca, NY. It's his local--"I was just in there last week. You just feel surrounded by great books." Buffalo Street Books is a co-op! Members join and get dividends, year-end profit-sharing (I'm guessing they're not getting rich there, but still) and--best of all--their local bookstore is still alive and kicking.
Find out more about our guest, Steven Strogatz, here — and check out his latest book, Infinite Powers: How Calculus Reveals the Secrets of the Universe, on IndieBoundor at Twitter.
This episode was sponsored by Author Accelerator, the book coaching program that helps you get your work DONE. Visit Author Accelerator for details, special offers and Jennie Nash's 2-tier outline template.
Find more about Jess here, and about KJ here.
If you enjoyed this episode, we suggest you check out Marginally, a podcast about writing, work and friendship.