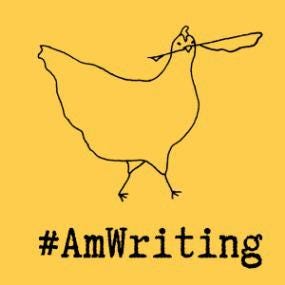 Apr 5, 2019 • 42M
153: #GrammarGirl
Entertaining, actionable advice on craft, productivity and creativity for writers and journalists in all genres, with hosts Jessica Lahey, KJ Dell'Antonia and Sarina Bowen.
Mignon Fogerty on Pet Peeves, riding a wave and what to do if you're a writer--and grammar still scares the bejabbers out of you.


Plenty of writers #fangirl on Mignon Fogerty, who took her own quest to make grammar rules easy and accessible and turned it into a mini-empire. In her case, the podcast came first, the books second--and what followed is a fun exploration of being creative around a subject and finding a way to make it your own.


A few links from the episode:


The Grammar Devotional: Daily Tips for Successful Writing from Grammar Girl


#AmReading:


Story Genius: How to Use Brain Science to Go Beyond Outlining and Write a Riveting Novel (Before You Waste Three Years Writing 327 Pages That Go Nowhere), Lisa Cron


I Miss You When I Blink: Essays, Mary Laura PhilpottA


KJ mentioned A Circle of Quiet, from Madeline L'Engle. And then she ended up not liking it.


Infinite Powers: How Calculus Reveals the Secrets of the Universe, Steven Strogatz


Laughing at My Nightmare, Shane Burcaw


Find out more about our guest, Mignon Fogerty, here —and check out her books on IndieBound or at Libro.fm.


This episode was sponsored by Author Accelerator, the book coaching program that helps you get your work DONE.


Visit https://www.authoraccelerator.com/amwritingfor details, special offers and Jennie Nash's 2-tier outline template.


Find more about Jess here, and about KJ here.


If you enjoyed this episode, we suggest you check out Marginally, a podcast about writing, work and friendship.